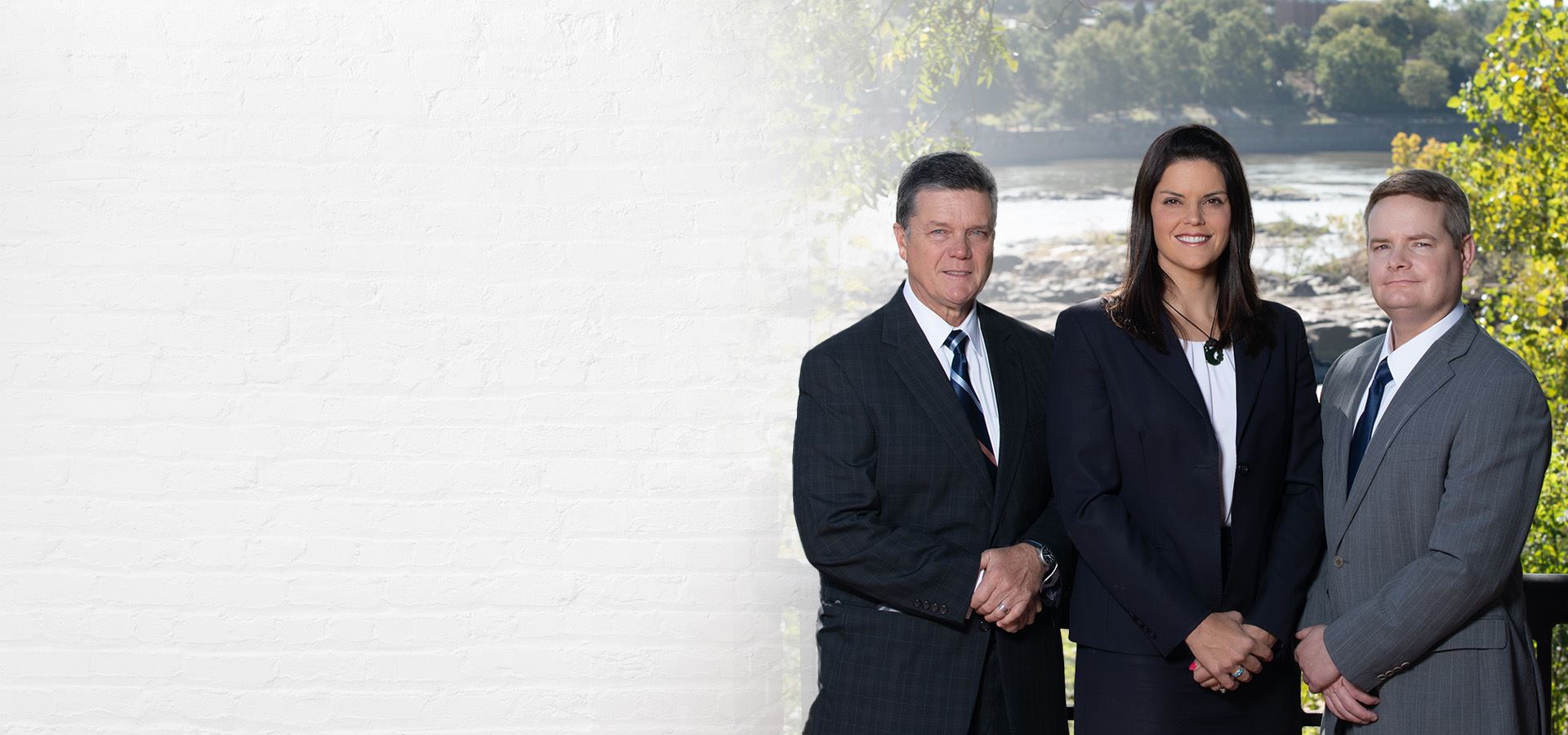 Building Your Case Your Way in the Columbus, GA Area
You need an ally and friend during life's difficult moments. The attorneys at Loftin, Loftin & May in Phenix City are here for you. Our firm was created to help members of our community solve problems. We have helped clients who were facing difficult situations, from declaring bankruptcy to seeking compensation after being injured in an accident. Finding the best possible outcome for every case is one of our top priorities.
We see ourselves as guides in the legal process. Many people who need a personal injury or family lawyer have not been involved in the legal system before. Our knowledgeable team can help you understand your options so that you can make informed decisions about your case. You remain in charge of the important details of your case, but we can do the most of the work for you, including dealing with insurance companies, filing paperwork, prepping for court appearances, and more.
---
When you are dealing with a legal matter, you need a team who is focused on your satisfaction. When you work with our team, we use custom strategies the obtain the results you need & deserve. Contact us today to start working with our team!
---
Committed to Delivering Exceptional Results
When you work Loftin, Loftin & May, you don't just get a team of attorneys, you get a team of advocates dedicated to your recovery.
Work With Our Team Today
"Good information, honest and patient people. Would recommend."

- Doc M.

"My attorney has advised and represented me well...His office staff is very personable and helpful always"

- Mary C.

"I had a very good experience. Mrs. Loftin was very calm, cool, and collected. She got right down to it, and my case was dismissed. I would recommend her to anyone in the area."

- Kene N.

"Ms. Loftin is not only a phenomenal lawyer, she is a lawyer that actually cares. I am a father who has custody of all four of my children thanks to her work and dedication to my case which went above and beyond. I highly, highly recommend hiring her."

- Patrick H.

"They care about their clients and take great care to provide the very best legal advice and services. This law firm is the absolute best!"

- Teresa P.
A Family Firm Built On Reputation
Frequently Asked Questions
I was injured in an accident and the insurance company offered me a settlement – should I take it?
We strongly recommend that you avoid contact with the insurance company and instead call an attorney at our firm. Insurance companies will almost always try to give you a lowball offer that does not comprise the full compensation you are entitled to. If the insurance company is asking you questions about the accident or offering you money, decline to answer and give us a call.
I am planning to file for divorce – do I really need a lawyer or can I handle the process myself?
Technically, anyone can file and finalize a divorce on their own. In practice, however, having an attorney to help you navigate the process can make your life a lot easier and improve the final outcome of the divorce. Whether you are handling matters through negotiation or need to resort to litigation, Loftin, Loftin & May can help.
Should I file for Chapter 7 or Chapter 13 bankruptcy?
That depends on the circumstances of your situation, your debt, and your goals moving forward. In a Chapter 7 bankruptcy, you will have to give up some of your assets, while in a Chapter 13 bankruptcy, you will have to agree on a payment plan with creditors. There are advantages to each one – our bankruptcy attorneys can help you decide which is best suited for you.
Why should I hire Loftin, Loftin & May?
On top of our decades of combined experience and broad knowledge of the law, our team offers clients something they will not find at every firm: Personalized service. We understand that many of our clients have never hired a lawyer before, or are facing a brand new situation for the first time. Our attorneys work closely with each client to ensure that our service is tailored to their unique needs.
We're Prepared to Help with Many Legal Issues
In the personal injury practice area, our attorneys are experienced with many types of accidents, including car accidents, slip & falls, and workers' compensation issues. We know how to deal with the insurance companies and fight for what our clients deserve.


Our ability to help does not end at personal injury law. When you need a capable lawyer to assist with a divorce, child custody battle, declaring bankruptcy, estate planning, or other civil litigation matter, our team has the skills and experience you can count on. We strive to build strong relationships with our clients based on trust and respect. We are here when you need us.
Schedule a Consultation Today
Drunk Driving Accident $12.5 Million

Settlement on behalf of an individual who was killed in a drunk driving accident.

Construction Accident $10 Million

Verdict won against a general contractor in a wrongful death case.

Defective Drug $5 Million

Verdict won against a pharmaceutical supplier for a wrongful death of a nursing home resident.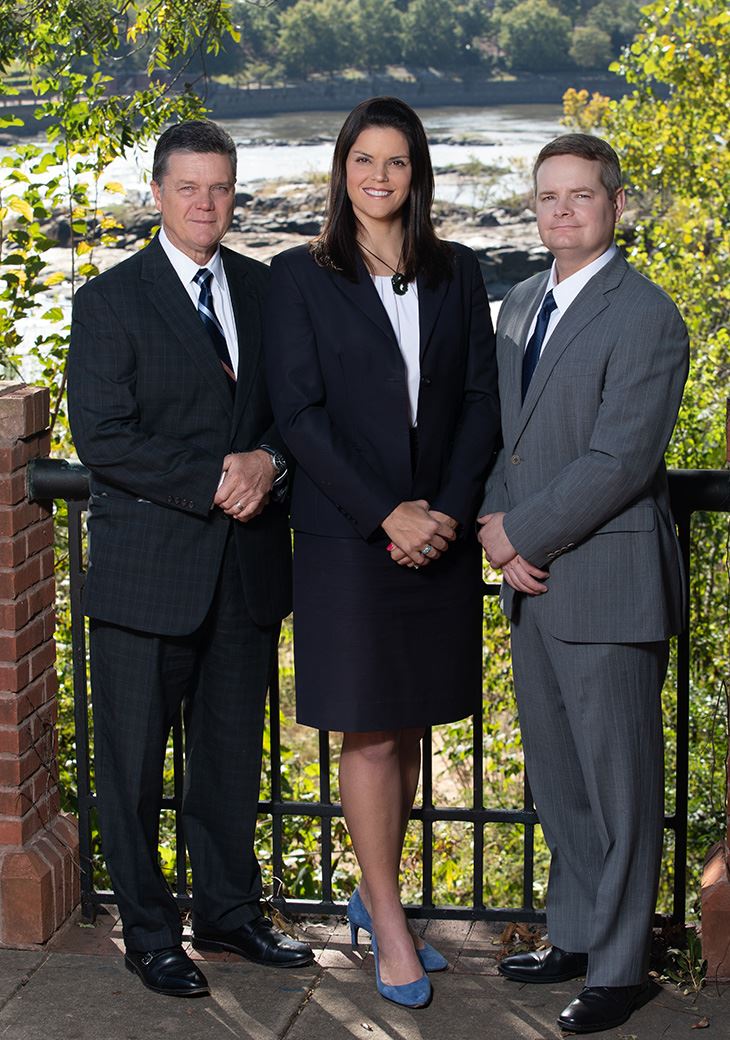 Put Our Team On Your Side Today
Outstanding Client Communication

Loftin, Loftin & May prides ourselves on our response rates and accessibility to our clients. We are here for our clients and their families when they need us most.

Over 55 Years of Combined Experience

We are one of the largest and most experienced firms in the area. No matter your legal problem, our team of attorneys can assist.

Free Consultations & Reasonable Rates

With Loftin, Loftin & May, your initial meeting with an attorney is always free for bankruptcy and personal injury. We also offer affordable consultation fees for family law matters.
Your Satisfaction Is Our Priority
We're available to answer your questions about your case.