About Loftin, Loftin & May
Personal Injury Lawyers in Phenix City
The personal injury and family law attorneys of Loftin, Loftin & May have been located in Phenix City and serving clients in both Alabama and Georgia for over 55 years. We have worked hard to build a strong, trusted reputation in the community by providing our clients with dedicated, outstanding service in the Columbus area. Every individual client is important to us, and we work tirelessly to achieve the best possible outcome to every case.
Our practice areas include: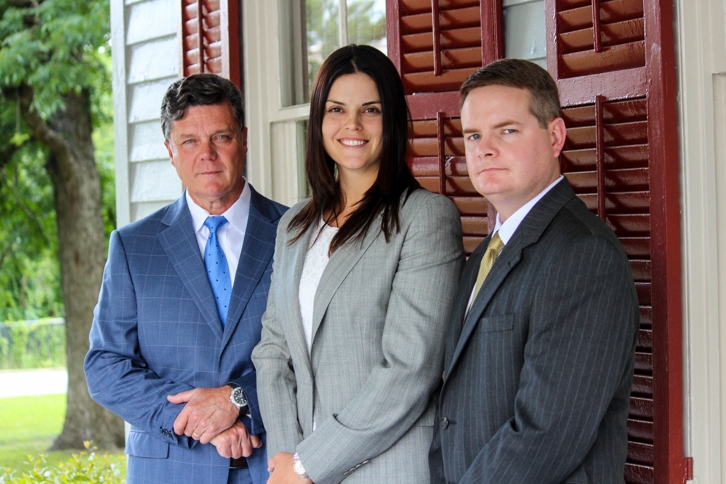 Social Security
Bankruptcy
Adoptions
Probate
Wills
Civil litigation
Guardianships/Conservatorship
DUI
Criminal defense
Contract claims
With over 55 years of combined experience, our attorneys are prepared to help through every stage of litigation. We know the local judges and how to present our client's case in the courtroom.
Providing Clients with the Personal Touch
Preparation is key to a successful outcome in any legal issue. In law, a "successful outcome" has many different interpretations. Every client's situation is different, and we strive to find the solution that will best meet your unique needs. We connect with our clients on a personal level to understand what a successful result means to you.
With our decades of experience practicing law, we can help clients know what to expect, understand how judges will rule on certain issues, and prepare them for court appearances. Many people who come to our firm are seeking a lawyer for the first time in their lives. We can guide you through the legal process so that you can make informed decisions and work towards an outcome that fits your needs.
You can learn more about our firm by reviewing previous case results. To schedule a consultation, call us at (334) 310-0208 today. Free consultations offered for bankruptcy and personal injury issues.