Child Support Lawyers in Phenix City
Establishing, Enforcing & Modifying Support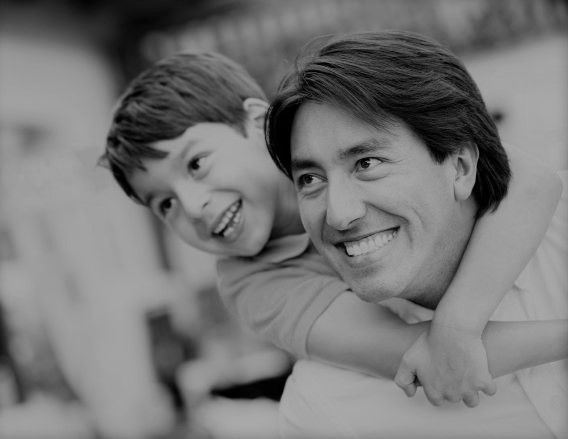 Child support is money paid from one parent to another for the care of minor children. Support may be awarded as part of divorce proceedings or separately. If you need a lawyer to help you with a child support issue, call Loftin, Loftin & May. Our child support attorneys in Phenix City can explain how child support is calculated in Alabama and provide advice for your situation.
---
If you have questions about your child support payment in Alabama, call (334) 310-0208 to have them answered in a consultation with one of our lawyers.
---
Our Aim Is Your Satisfaction
When you work Loftin, Loftin & May, you don't just get a team of attorneys, you get a team of advocates dedicated to your recovery.
Contact Our Team
How is Child Support Calculated in Alabama?
Each state has guidelines for calculating child support payments. In most situations, child support payments end when a child graduates from high school, turns 19, or becomes emancipated. However, the court may order payments to continue in some situations, such as when a child has special needs. When calculating support payments, several factors are considered.
The formula for calculating child support considers:
The combined income of both parents
The percentage of each parent's income in the combined gross income
Number of children
Cost of health insurance
Cost of childcare if parents have to work and need a caretaker
Alabama is serious about enforcing child support obligations. For example, if a parent fails to pay court-ordered child support, his or her driver's license may be suspended. If you are having trouble collecting the support you were awarded, our attorneys can help you take action.
When Does Child Support End in Alabama?
In Alabama, child support typically ends when a child either turns 19, graduates from high school, or is legally emancipated, whichever happens last. In the case of children with disabilities or a child who decides to attend college and is not working, you may still be required to pay.
When Circumstances Change
Sometimes, the amount of child support awarded during a divorce does not meet all future situations and changes in circumstances. One parent may lose a job or experience a significant change in income. When this happens, it may be possible to request a modification of the existing child support order. Our Phenix City child support lawyers can evaluate your situation and determine if a modification is possible.
"Good information, honest and patient people. Would recommend."

- Doc M.

"My attorney has advised and represented me well...His office staff is very personable and helpful always"

- Mary C.

"I had a very good experience. Mrs. Loftin was very calm, cool, and collected. She got right down to it, and my case was dismissed. I would recommend her to anyone in the area."

- Kene N.

"Ms. Loftin is not only a phenomenal lawyer, she is a lawyer that actually cares. I am a father who has custody of all four of my children thanks to her work and dedication to my case which went above and beyond. I highly, highly recommend hiring her."

- Patrick H.

"They care about their clients and take great care to provide the very best legal advice and services. This law firm is the absolute best!"

- Teresa P.
Don't Leave Your Case to Fate
Get started with a case consultation to learn what our team can do for your case.
Schedule Consultation